Interview with Hariban Award Grand Prize Winner|Claudio Silvano
Now in it's third year, the Hariban Award has seen a growing number of  applicants from around the world submit their work in a chance to take part in a two-week-long residency at the prestigious Benrido Collotype Atelier. Founded over a century ago, Benrido is one of only a few remaining collotype studios left in the world. Together with this analogue technique, the Hariban Award provides artists the rare chance to collaborate with the atelier's master artisans to print their best body of work in Collotype. With previous award winners going on to further their artistic careers; exhibiting work at Paris Photo, Photo London and producing award winning publications, we sit down to speak to this year's Grand Prize Winner, Brazilian born Claudio Silvano, prior to beginning his residency. 
Could you describe to us your photographic practice?
Claudio: For me photography is something very physical. I walk a lot when I'm out taking pictures and I always work at a slow pace. Since I don't have a formal education in photography, (I studied graphic design), I had to learn to trust my instincts when I'm in the field and when I'm editing my work. Most of what I know about photography I learned by doing it. It's the most precise tool that I have to acknowledge my place in this world. I like to think that all my pictures are reactions. I react to the world around me and I try not to interfere too much with the environment or the people I photograph. After a while, these reactions become memories and I rediscover them while I'm editing the pictures.
What lead to your interests in the Collotype process?
Claudio: I mainly work with black-and-white film, so the richness of tones derived from the collotype process is something I always wanted to experience. I fell in love with the process when I discovered it after Awoiska van der Molen won the first Hariban Award. I admire her work a lot. Her collotype prints looked amazing, with all those different tonalities of grey and black embedded in the Japanese paper.
Tell us about your body of work and winning submission Campo Aberto
Claudio:
Campo Aberto
means "open field" in Portuguese. These are pictures I made since I moved to Europe from Brazil in 2012. Whilst I found myself feeling the weight of time and of personal history, the world in front of me seemed so inviting. I tried to capture this sensibility, this openness. I just finished the first dummy of the book and I hope to publish it next year.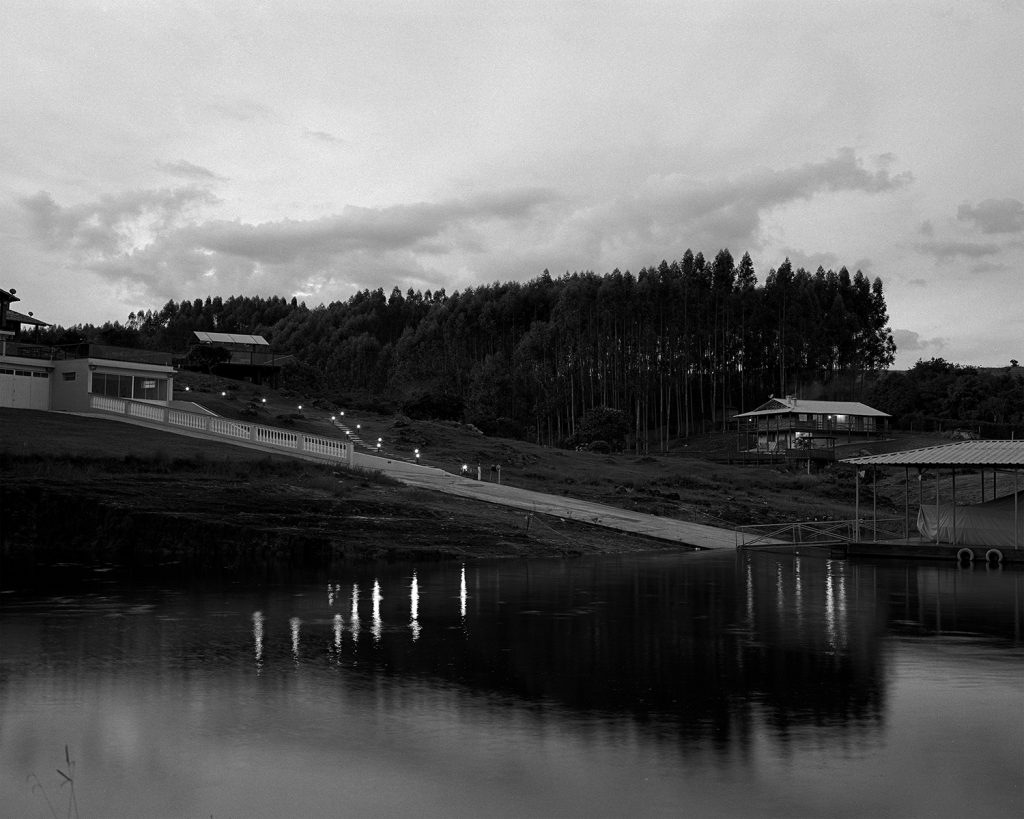 What do you hope to gain in your work as an artist through this residency? 
Claudio: I'm not a full time photographer, I have a day job and I photograph in my spare time. I almost never have the opportunity to spend a long period of time dedicated to my personal work, so these two weeks will be of great value to my photographic practice. Apart from that, the Japanese culture has always been important to me. I've been influenced by so many great art works done in Japan, principally the Japanese cinema, which I admire deeply. To be able to be immersed in that culture is something I will certainly cherish.
What is the most exciting aspect of the award which you are most looking forward to?
Claudio: I think to be able to work with the print masters at Benrido Atelier is what I'm most excited about. I would never experience it if I had not won the Grand Prize, so I will get the most out of it while I will be there. I can't wait to see the prints of my work done by the hands of Benrido artisans.