The Winners of the Hariban Award 2015
It is our honour to introduce you to the winners of the 2015 Hariban Award competition! We saw an incredible amount of high-quality work from a pool of entrants almost twice as large as last year, making the decisions even more difficult for our esteemed jurors. The Grand Prize Award recipient of this year's competition, Anthony Cairns, will be flown to Kyoto for two weeks to work side by side with the highly skilled master printers at the Benrido Atelier. Explore the list of winners below!
2015年度 Hariban Award の受賞者を発表できることを喜ばしく思います。本年度のコンテストには世界中から昨年比およそ二倍もの応募が寄せられ、各作品のレベルは高く、私たち審査員にとて非常に困難を極める審査となりました。本年度のコンテストの最優秀賞受賞者は、Antony Cairns(アントニー・ケーンズ)。彼は京都にて2週間滞在し、便利堂アトリエの熟練マスタープリンターとともに制作を行います。その他全ての受賞者のリストは下記をご覧ください!
Statement by Takumi Suzuki, CEO Benrido
Today I am truly happy to announce the final results of the Hariban Award Competition. I would like to extend my gratitude to everyone who submitted from around the globe, contributing to a wide and diverse range of work. Although I am not a juror myself, as CEO of the Benrido Atelier I have come to understand how difficult it can be to pick and choose from a pool of such high-quality submissions. I have also seen how rarely every member of a panel has the same opinion of a photographer's work. Having said that, this year we had one particularly unique and exemplary submission that received unanimous praise and recognition. That submission was the work of Anthony Cairns.
While his pictures muse on the contemporary city, they are also thick with a sense of memory and the ephemeral. Very much like the city of Kyoto, the sharpness of modernity and the haze of the past coexist in tandem. For this and many other reasons I am thrilled to see the results of his collaboration with us and the collotype process at the the Atelier. We hope to show his collotype prints in a different venue than last year's iteration and explore the new possibilities that his aesthetic holds. I hope you look forward to seeing the progress of our work together, and that this encourages you to submit again or for the first time next year!
代表取締役CEO 鈴木巧からのステートメント
本日Hariban Award 2015の最終審査結果をお知らせできることを大変うれしく思っています。昨年よりさらに多くの、そしておそらくさらに広範囲の国々の方にご応募いただき、とても光栄に思うとともに、心から感謝申し上げます。本年も非常に高いレベルの個性豊かな作品をご応募いただきました。私は審査員ではありませんが、これらの作品にあえて甲乙を付けないといけない審査員の方々の御苦労がしのばれます。昨年から審査の経過を伺い見ていて、つくづく感じるのは、ユニークな個性を保持しつつも、同時にすべての審査員から高い評価を得るということを両立することの難しさです。こうした審査を経て残られたファイナリストの皆さんの作品は、いずれも本当に素晴らしいと思います。そうしたなか、アントニー・ケーンズ氏は、昨年審査員特別賞に甘んじながらも本年再挑戦していただき、見事最優秀賞を射止められました。
現代都市を写しながらも、どこか記憶の中のような彼の作品とコロタイプがどうのようなコラボレーションになるのか、とても楽しみです。そして京都は伝統とコンテンポラリーが交錯する都市です。昨年とはまた違った展示会場で、彼のコロタイプ作品をご紹介できればと考えています。ぜひご期待ください。そして、ぜひまた皆さんに来年もまた本アワードにご参加いただけることを楽しみにしております。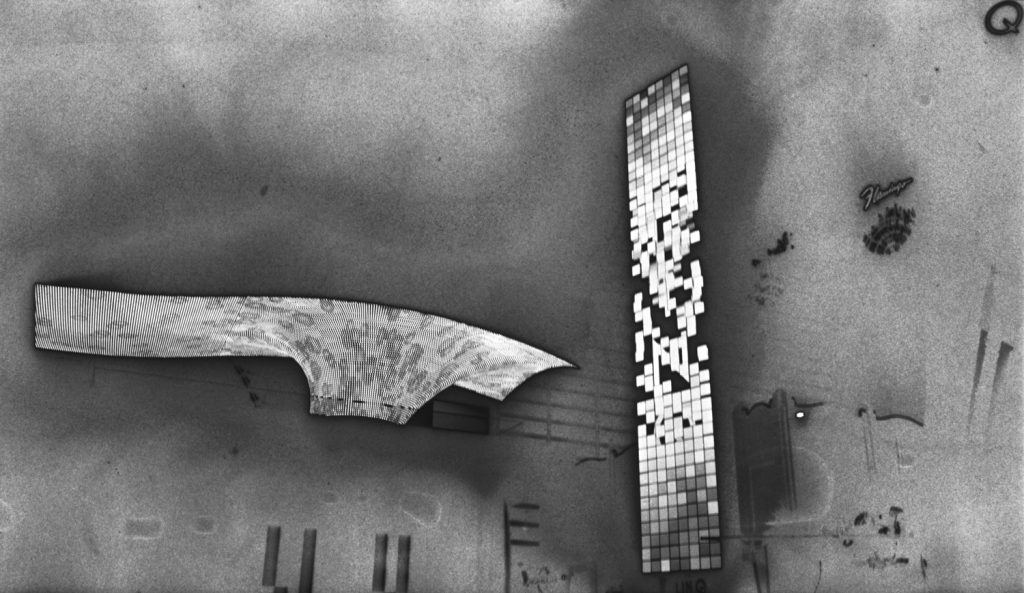 Juror's Choice Award
The jury awarded three photographers special recognition for their excellent work. These photographers will have their work published in the Collotype catalogue.
Irene Nelson
Kaoru Seki
Dan Winters
Master Printer's Choice Award
Honourable Mentions
Six additional photographers received honourable mentions.
Albarran Cabrera
Tiane Doan na Champassal
Cedric Friggeri
Dana Fritz
Manu Jougla
Marcia Micheal
David Shannon-Lier
Colin Stearns
Paul Thulin
Tsutomu Yamagata